Featuring original HEMI & Max Wedge race cars and the Clark Rand original race car collection.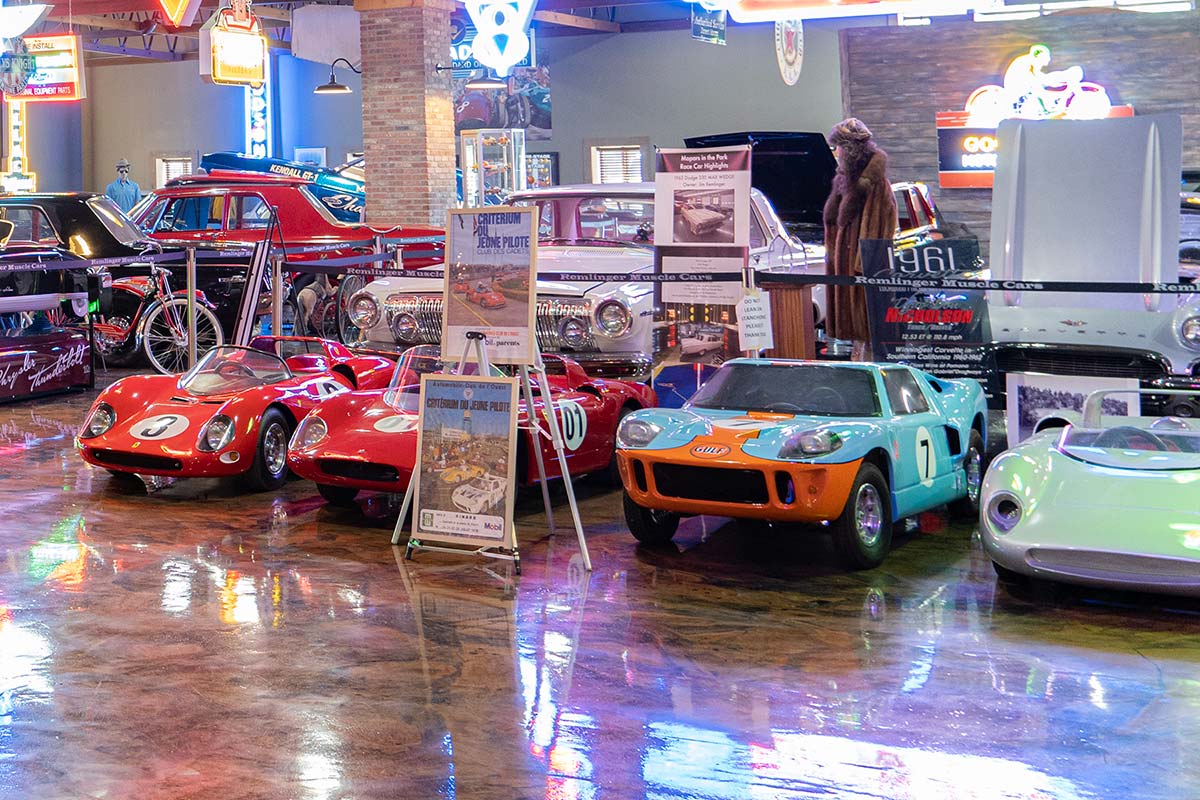 Exotic rare go carts like the '89 Lamborghini Countach, late 50s-60s Mercedes, Alfa Romeo (1 of 9 in production), GT-40, early 70's Ferrari's and more.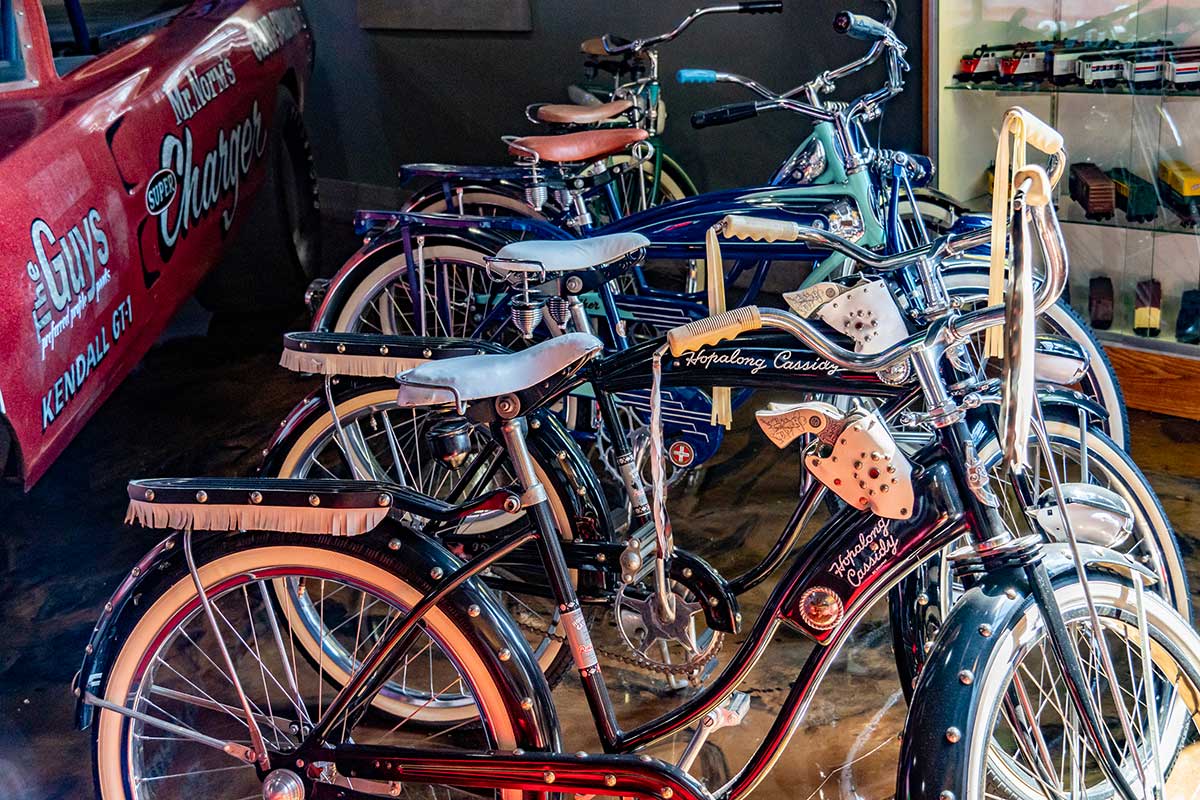 Vintage Bicycle
Collection
Featuring the Tom Clink collection of vintage bicycles, including the rare 1893 Crescent from Western Wheel Works (Chicago). See rare Schwinn bicycles, Western Flyer, JC Higgins and the Hopalong Cassidy.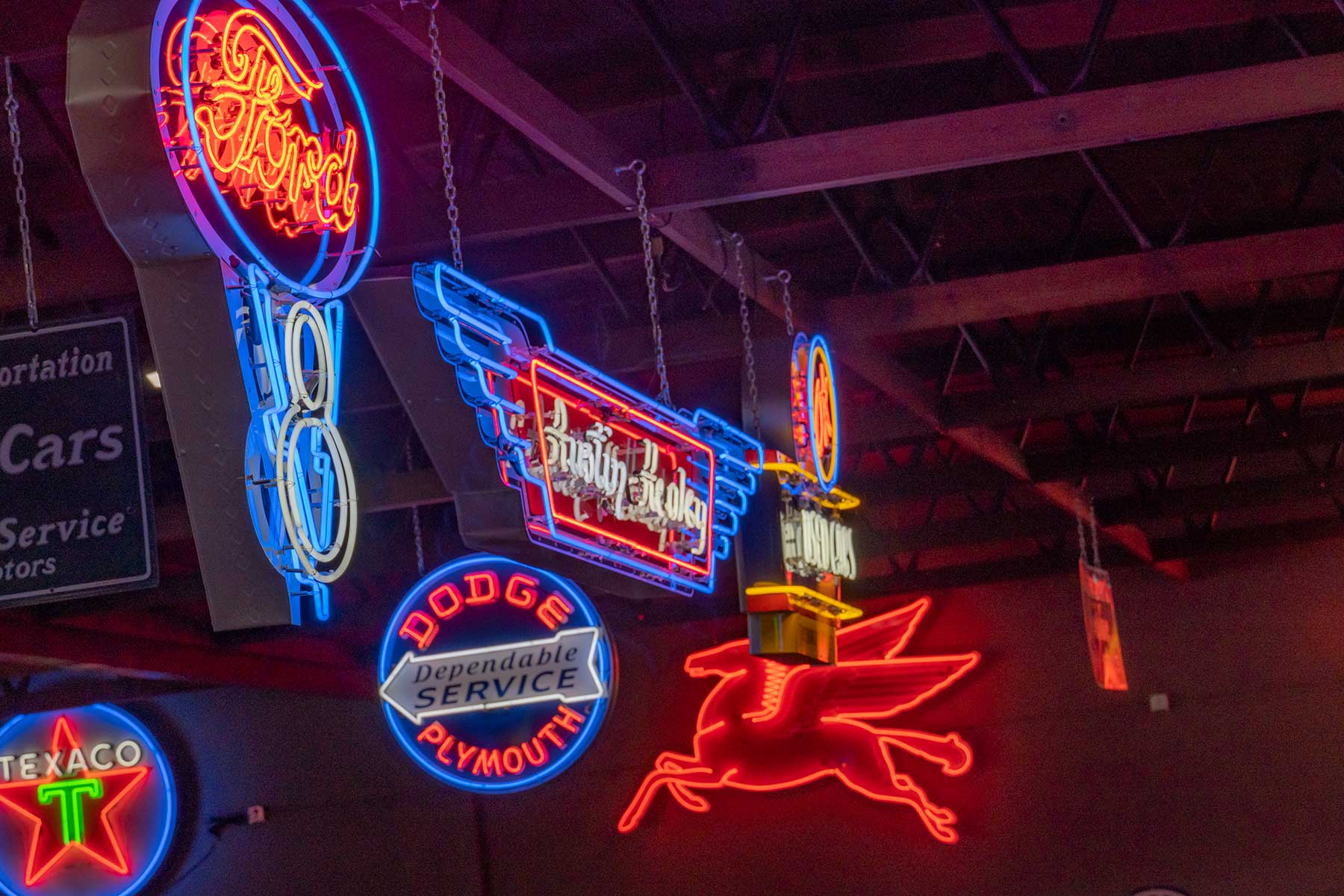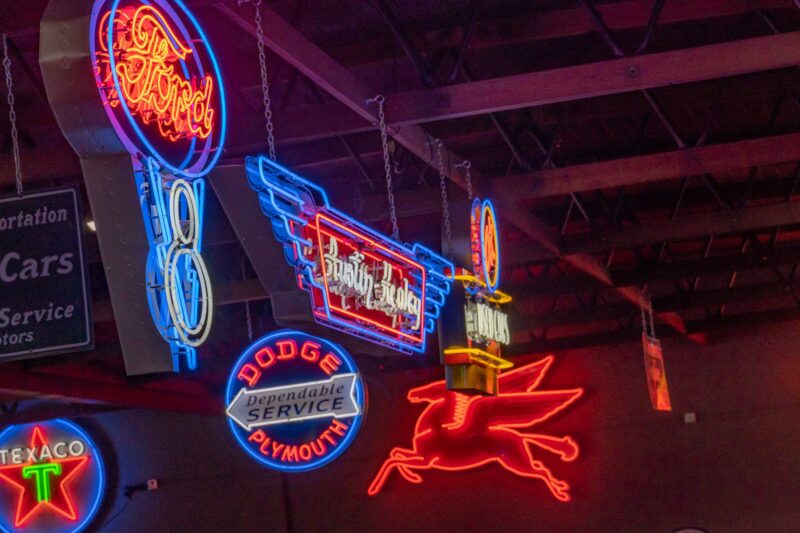 Our Minnesota car museum features neon and metal automotive signage through the decades.